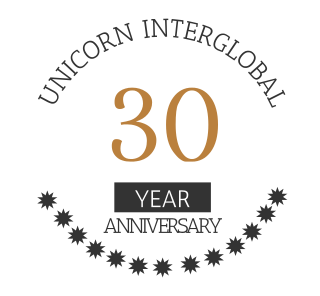 If you are looking for a software development company, based in Reading, Berks, UK that is committed to providing outstanding service and who can demonstrate a successful track record, we're always here and ready to help.
We have been transforming small to medium sized companies, government departments, manufacturers, retailers and software houses into internet-efficient enterprises for over 30 years.
As we're independent, we can offer you supreme flexibility. We're not package-led or tied by rules. We believe that your software should make more than it costs. And we've been successful for one good reason: client recommendation.
Please explore our website to find out about our Products and Services.
DataFlex UK experts

We are very proud to be channel partners for Data Access Europe, producers of DataFlex software. DataFlex is software that we have used since our inception, consistently providing the reliability, scalabilty and functionality that we require for developing business applications. There is a welcoming and friendly community of developers, and here in the UK, we help to organise the UK DataFlex Group and their meetups.
UK DataFlex Group
Not only are we active participants in the UK DataFlex Group (UKDG), we help to organise events and meetups for the community and usually deliver a presentation or two. The UKDG is simply a group of (largely, but not exclusively) UK DataFlex developers who like to get together on a regular basis to share information, talk through issues and generally provide support to each other.
Our team
Our team of professionals are efficient and flexible, enabling us to provide the skills necessary for all sizes of projects. We can play whatever part in the process suits you best, from simply offering advice and consultancy, through to complete business and systems analysis, followed by application development, training and on-going software maintenance.
With a highly skilled team and excellent technical facilities, we have gained an enviable track record in custom software development. Our employees are skilful and pragmatic problem-solvers, who share our customer and service goals. At all times our focus is to help you to reduce your costs and ensure that your processes are as efficient as possible.
Our philosophy
We are a software development company who build relationships with our clients, working with them, for the best results. We maximise their investment in information technology through cost and time-effective solutions that meet their existing and developing needs.
We take great pleasure in helping our clients achieve their goals, and seeing the success that our unique blend of expertise and dedication has helped to bring about. Whether it's for a new software licence, some technical support or advice on a complete overhaul of your business systems, we can help and we're just a call or a click away.
Our history

In 1989, Unicorn InterGlobal provided development services to a handful of companies. We were asked by Data Access Worldwide, Miami, manufacturers of DataFlex, to support a 33,000 licence-user base in the UK at a time when their own subsidiary was undergoing reorganisation. As DataFlex experts, Unicorn quickly became known as leaders in the field. Such was the standard of the service provided by our team, we were immediately recognised by the user base – both end-users and software developers alike – as a key player in the success of their businesses.
While client referral built the foundation of our success, as an independent company, Unicorn has since partnered a number of organisations, which has enabled us to expand the variety of products and services we can offer.