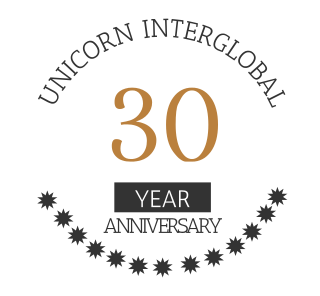 In June 2019, we celebrated Unicorn InterGlobal's 30th Anniversary.
Giant strides have been made in technology since 1989, far too many for us to list them all here, but here are a few highlights for those who can remember that far back:
The World Wide Web was born. Tim Berners-Lee submitted a proposal to the world's largest physics laboratory, CERN, that outlined a new way to link, share, and manage information over the internet.
The first of 24 satellites of the Global Positioning System was placed into orbit.
Nintendo began selling the Game Boy.
Voyager II passed the planet Neptune and its moon Triton and sent pictures back to earth.
The 486 series of microprocessor was introduced by Intel.
First release of Microsoft Office, which was a bundle of Microsoft's office applications, such as Microsoft Word, Microsoft Excel.
Finally, in the DataFlex world, 30 years ago, DataFlex v3.0 was introduced at the International DataFlex Conference 1989.
Thank you, to all of you, who have been with us on all or part of our journey so far!