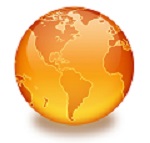 News for February 2004
In this Issue:
Visual DataFlex 9.1 Special Offer!
Electos – Dynamic Content Management Made Easy
Next Data Access Event October 2004
VDF Special Interest Group (VDFSIG)
PC Pro
Visual DataFlex 9.1 Special Offer
Visual DataFlex 9.1 was finally released at the beginning of this year! This version combining products formerly known as Visual DataFlex and WebApp now includes both Windows and Web Database application builders giving developers a more complete set of tools to work with all in one package. As if that wasn't enough, VDF9.1 also includes a Standard Edition of Electos, an easy to use content management system for websites. With improved speed, robustness and additional features, VDF9.1 is an essential component in any developer's toolbox. For more information on the features in this product visit www.visualdataflex.com
Visual DataFlex 9 licence holders with a current subscription will shortly receive this major new update on CD.
Electos – Dynamic Content Management
Electos is a dynamic content management tool that allows Developers to build their own websites. It comes in three Editions; Standard, Professional and Developer. Below is a brief outline of the differences between each version and the licences available for deployment.
Electos Standard Edition (free with VDF9.1) supports the deployment of one website per web server. No additional deployment licence is required provided it runs on a registered Web Application Server (either a Lite or Internet Server).
Electos Professional Edition currently has similar functionality to the Standard Edition although in future will offer extra functionality. For deployment a registered WebApplication Server licence (either a Lite or Internet Server) is needed for each installed web server. Multiple websites can be run as long as they are installed on the same web server and there is no limit to the number of websites that will run on any single licensed web server. This enables the Licencee to act as an ASP, hosting Content Managed Websites. This product is available at the special price of £375 until 31st March 2004.
The Developer Edition is based on the Professional Edition but includes the full source code to enable Developers to build custom-versions of Electos. Developers would need to have their own registered Electos Professional Edition and in order to amend the source code, a Visual DataFlex Studio licence. For deployment of custom-built versions of Electos the same policy and pricing applies as for the Professional Edition.
EDUC 2004
Here's a date for your calendar. The European DataFlex Users Conference (EDUC) will be held on 6th-8th October at the Robinson Centre, St. Neots in the heart of the beautiful Cambridgeshire countryside. This purpose-built business and conference centre has extensive leisure facilities and is a perfect venue for those of you who would like to unwind after the conference with a weekend of golf, water sports or many other activities that are available. As always, this will be a great opportunity for members of the DataFlex community to meet, attend demonstrations, training sessions and share experiences and tips with fellow developers.
Visual DataFlex Special Interest Group
While you have your diary out, please make a note of the next VDF SIG meeting to be held on Saturday 13th March in Pidley, Cambridgeshire. We recommend that you don't miss this meeting as a strong contingent from Data Access will be there. Nick Nikijuluw, Vincent Ooprsprong and Ulbe Stellema will be giving both a commercial and a technical perspective on the Data Access products so this will be a great opportunity for you to take advantage of their expertise to answer your questions. An agenda will be available shortly, but if you have any topics you would like covered or have anything you feel you could present to the group, we'd like to hear from you.
PC Pro
You may have seen in the December issue of PC Pro magazine our CD promotion featuring WebApp. The aim of this was to create awareness of the product to a larger audience and we have been delighted with the response. We are also delighted at the general interest shown in the Data Access products as a result of this promotion. This is of course great news for Data Access and the DataFlex community in general and we hope we might follow up with further events and promotions as a result of the success. Watch this space!