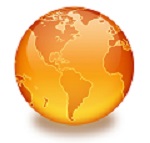 January 2004 news:
Happy New Year!
VDF 9.1 Release Candidate now available for download
Need a ready-made VDF solution for Accounting?
Dynamic AI – Reality based Business Intelligence
Release of Crystal Reports Version 10
Latest builds for DataFlex Connectivity Kits
Happy New Year
May we take this opportunity to wish you all a very happy and successful 2004. We hope you all had a good break and have returned, as we have, excited at the prospects of what lies ahead in the coming year. We hope to continue to bring you new products and services to enable you to keep one step ahead of your competitors!
VDF 9.1 Release Candidate
Visual DataFlex Studio 9.1, the combined VDF and WebApp product, is available as a Release Candidate from www.dataaccess.com/download.asp but it is worth noting the following information from Data Access:
"If you have an existing VDF 9 development licence, you could use it to register the RC and have an unexpiring VDF 9.1 for development and a Lite Edition server for deployment of web applications.
If you install the RC and let it install the standard VDF 9 evaluation code (SN411913), you will have an evaluation development licence (Studio) and Web Application Server that will expire 30 days from the date of installation. This is the scenario that we recommend to avoid interruption in the operation of VDF 9.1 until the product launch occurs in January.
If you install the RC and leave the 5001 Beta registration code in place you will have a VDF 9.1 Studio licence and full Web Application Server Internet Edition server (supports LB and PP) that will run until 29th February 2004 and then expire (cease to operate)."
Calmhey
As you may recall, over the last year we brought Calmhey Accounting and Distribution software into the UK. We have worked hard together with our South African partner to improve the product and ensure its suitability for a European market. The reaction from those that have seen it has been very positive both in the UK and other European countries. The software, now written in Visual DataFlex 9, can be easily integrated into your DataFlex systems and source code can be available to you should you wish to enhance the software further. If you are interested in a ready-made solution for your existing clients or have plans to incorporate an accounting system at any time in the future then Calmhey software could be good news for you!
Dynamic AI ™ – reality-based Business Intelligence
A product you will more than likely be hearing about in the coming year is Dynamic AI. It certainly generated a lot of interest following its demonstration at the Data Access VDF 9.1 Day in Coventry last year.
Dynamic AI is a100% browser based "reality-based Business Intelligence" system that makes data accessible across system boundaries for reporting and decision-making in medium-sized to large organisations. It is easy to use and cost effective making it an excellent tool for mid- to large-sized organisations. For more information please contact us on +44 (0)628 824240.
Crystal Reports
This week Business Objects, who acquired Crystal Decisions in December 2003, have launched Crystal Reports Version 10. Can a Data Access Connectivity Kit be far behind? We'll let you know in due course. It has also been announced that Version 8.5 will not be available after June 2004. If you would like more information on what's new in Crystal Reports 10 please visit the following website www.businessobjects.com/jump/bi_standard/product_splash.asp
Free Connectivity Kit Updates
Data Access has released updated builds for all current versions of the DataFlex Connectivity Kits. We recommend that you keep your drivers up-to-date to take advantage of all enhancements and fixes. To download the latest revisions please go to www.dataaccess.com/download.asp.