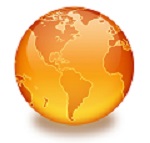 March 2009 news:
---
Key notes from Synergy 2009
The Data Access Developers' Conference – Synergy 2009 – was held last week in New Orleans, Louisiana. A very good time was had by all (New Orleans is a very party-oriented town!) over the three days of the conference itself, plus three days of pre-conference training and post-conference events. A raft of announcements about new directions and features for the range of Data Access products were forthcoming, the most prominent of which we will summarise here.
Studio Enhancements Complete
Data Access announced that with the release of Visual DataFlex 14.1 at the end of January, enhancements to the Visual DataFlex Studio were now essentially complete and that development focus would move to other areas of the product.
Visual DataFlex 2009
The next revision of Visual DataFlex – 15.0 – is scheduled for release in May and we can expect to see public beta-test versions becoming available within the next month.
Ajax Library
Starting with Visual DataFlex 15.0, the VDF Ajax Library (in its upcoming 2.0 version) will be an officially supported part of the product and will install (optionally) with VDF itself.
JSON (JavaScript Object Notation) Support
Visual DataFlex 15.0 will support the JSON data interchange format as an alternative to XML/SOAP (see Mike Peat's presentation below).
AaaDP
Another key message from Data Access at Synergy 2009 is their intention to deliver applications as a developer platform (under the slighly unwieldy acronym of AaaDP). Although this is not a new strategy within the industry, it is an arena into which Data Access are entering for the first time. But why is Data Access doing this and what are the benefits?
Data Access recognises the different needs of organisations, and that one size doesn't fit all. Therefore they have decided to develop a range of Ajax-style web-based applications, each of which can be used straight from the box, or customised to create tailored solutions. By delivering basic, yet customisable, applications in this way Data Access is providing:
efficient and affordable applications for organisations with simple requirements, without the costs of bespoke software
a simplified development process for bespoke applications, as the core of the application is already in place
the flexibility for organisations to easily progress from the basic applications, as their business grows
The first application to be developed by Data Access will be a Help Desk System – HelpDesk Express, or "HDE" – for tracking software defects and enhancements. Other areas for which applications will be developed in the future are human resources, purchasing and accounting.
Developers will be able to purchase the applications with full source code to use as the starting point for developing tailored versions for their own customers, significantly reducing both development effort and time-to-market.
These applications, by virtue of their web based nature, will be potential candidates for hosted use, or for pay-as-you-go Software as a Service (SaaS) offerings.
Visual Report Writer
Also announced was the fact that Data Access are producing their own report writer product – Visual Report Writer (VRW) – to compete with Crystal Reports (now owned by SAP), due to the increasing difficulty of embedding new versions of Crystal within Visual DataFlex programs. The product, which is still in a relatively early stage of its development, was previewed and a public beta test version was announced.
---
Summary of Mike Peat's Synergy 2009 presentation
Mike's presentation was part of a collaborative set of presentations at the end of the first day of the conference featuring the support for JSON (JavaScript Object Notation) to be introduced in the upcoming Visual DataFlex version 15.0. Mike kicked proceedings off by describing what JSON is (you can download that presentation here) and was followed by Data Access's John Tuohy briefly outlining the support VDF 15.0 will provide for JSON.
Next up was Jakob Kruse of Sture ApS in Denmark demonstrating how JSON's higher performance (when compared to XML/SOAP data) could allow web applications to handle seriously large amounts of data with a nice use of Google's "Chart API" service to turn a vast mass of web site usage statistics into easily understandable graphs.
Finally, Mike demonstrated a prototype Ajax web application, built using the ExtJS JavaScript framework, which allows an administrator to view and control all of the VDF web applications running on a server, in any version of VDF (from VDF 9.1 onwards), using data transferred from a VDF 15.0 web service in JSON format.
---
New Web Forums for peer support of Data Access products
Data Access have moved from using newsgroups to using Web Forums to improve the sharing of information and help between Data Access users. These Web Forums improve on the newsgroups in a number of ways, including:
access from anywhere via web browser
user profiles
user stats
an Events Calendar
advanced search capabilities
all messages are visible all the time (no messages will be hidden because of news client configurations)
no message downloading is necessary (as needed in news clients)
thread subscription (when someone posts to a thread you subscribed to, you may receive notification via email)
no news reader client software is required
an improved interface for prospective and new developers
the forums' content is searchable
All existing newsgroup information has been migrated to the Web Forums. However, it was important to register before the import of the Newsgroup data so that all existing messages that match your e-mail address would be automatically "attached" to your member profile. Once the import was done, messages that didn't match any existing e-mail address were imported and the threads kept intact, but they were not attached to any member profiles and cannot be attached in the future.
It's important to note that the Newsgroups will be kept in read-only mode until December 31st, 2009, at which time they will be taken permanently off-line.
To find out more, visit the new Web Forums at http://Support.DataAccess.com/Forums.
---
Mertech launches new website
Mertech has launched it's new website and new customer centre to provide enhanced support for their growing customer base. Using the new customer centre, customers can manage their orders and submit technical support issues. In addition, the customer centre allows customers to download product updates and release notes.
Another key feature of the new website is the addition of two blogs, one for the Flex2SQL product line and the other for the BTR2SQL product line. The primary objective of the blogs is to provide a single repository of technical information to customers, helping them identify solutions to common issues and to highlight product features.
You can see the new website at https://mertechdata.com/home/.
---
Diary Dates
Visual DataFlex Special Interest Group (SIG) UK will be presenting a selection of topics from Synergy 2009 on the 18th April 2009, at Asckey Data Services in Cambridgeshire.