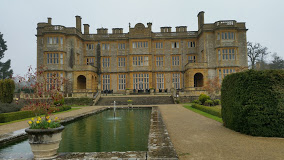 Date: Wednesday, 1st May 2019
Location: Eynsham Hall Hotel, Witney, Oxfordshire, OX29 6PN
Time: 10:00 to 17:00
Price: £35 + VAT
A summary of this UK DataFlex Meetup, and any discussions, can be found on the DataFlex.wiki.
UK DataFlex Meetup Venue
For a change of scene, we are using the Eynsham Hall Hotel. We will be in the Parker Suite on the first floor of the Eynsham Court building.
The price for the day, including refreshments and lunch is a budget friendly £35 exclusive of VAT.
If you require overnight accomodation, please contact the hotel and book with them directly.
Agenda
9.00 – 9.30 : Coffee and Tea on Arrival (in Court Coffee Lounge)
9.30 – 11.00 : DataFlex and Clubwise, a talk by Hilton Gray
11.00 – 11.15 : Break for Coffee (in Court Coffee Lounge)
11.15 – 12.15 : The Hammer. A Dataflex development tool and Studio alternative by Wil van Antwerpen.
12.15 – 12.45 : Quick chat about the next meeting. Some thoughts and ideas are – Do we need a committee and if so, who should the members be? Where/how to coordinate list of candidate presentation subjects for future meetings? Preferred start time for these days? List of members? Annual subs? Preferred locations of meetings. Etc.
12.45 – 13.45 : Break for Lunch (in Dining Room)
13.45 – 14.30 : DfRefactor. A great refactoring tool from Nils and Wil. Ahead of DataFlex NextGen how ready is your code? DfRefactor can help!
14.30 – 15.15 : What are you working on? General chat in which we can share thoughts, ideas and any issues with regards to what we're developing right now. Perhaps there's someone in the room that can help?
15.15 – 15.30 : Break for coffee (in Court Coffee Lounge)
15.30 – 16.00 : Questions about Synergy. AOB.
17:00 Finish
Register for the UK DataFlex Group Event today
To register, please email info@unicorninterglobal.com to confirm your place.