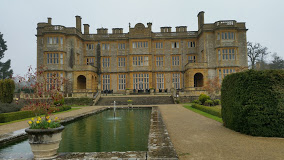 The UK DataFlex Meetup on the the 2nd October 2019 is where DataFlex users can meet and discuss DataFlex software.
Date: Wednesday, 2nd October 2019
Location: Eynsham Hall Hotel, Witney, Oxfordshire, OX29 6PN
Time: 10:00 to 17:00
Price: £45 inclusive of VAT
You can find minutes from this DataFlex Meetup on the DataFlex.wiki.
UK DataFlex Meetup Venue
As Eynsham Hall Hotel proved to be a successful and pleasant location for our last UK DataFlex meetup, we took a vote and decided to book it for the October Meetup. For anyone wishing to stay the night before (they have great facilities), please book directly with Eynsham Hall Hotel. We will be in the Parker Suite on the first floor of the Eynsham Court building, a nice airy room with the added advantage of a large coffee breakout area.
If you require overnight accomodation, please contact the hotel and book with them directly.
Agenda
The timings shown here are for guidance only, with the exception of lunch, which is determined by the hotel. We're very pleased to have Harm Wibier from Data Access with us for the day, showing all the latest DataFlex developments. We've also included the subjects proposed by delegates from the last meetup.
9.00 – 10.00 : Coffee and Tea on Arrival (in Court Coffee Lounge). This may seem a long 'arrival' window, but people are travelling from far and wide. The Court Coffee lounge is spacious and comfortable, with tea and coffee freely available. If you do arrive early, take the opportunity to gather your thoughts, get some work done or chat with whoever else is there.
10.00 : Quick welcome and introductions from Helen.
10.10 – 10.50 : DataFlex NextGen (Harm Wibier from Data Access)
10.50 – 11.30 : DataFlex Reports (David Knowles from donorflex)
David will share how RDS (Runtime Data Source) can help you substantially reduce the number of reports you need to write and how you could replace many Crystal Reports with just a handful of DataFlex reports.
11.30 – 11.50 : Coffee break
11.50 – 12.30 : Code Cleanup (Harm Wibier from Data Access)
12.30 – 13.30 : Break for Lunch (in Dining Room)
13.45 – 14.15 : donorflex Mobile app (Peter Bragg from donorflex)
Peter will demonstrate donorflex's first mobile application and explain why waiting for DataFlex 19.1 was so important in its development.
14.15 – 15.00 : What are you working on? General chat in which we can share thoughts, ideas and any issues with regards to what we're developing right now. Perhaps there's someone in the room that can help?
Note, before coffee, quick chat about the next meeting. Fix date and location of the next meeting. Where/how to coordinate list of candidate presentation subjects for future meetings? Preferred start time for these days? List of members?
15.00 – 15.30 : Break for coffee (in Court Coffee Lounge)
15.30 – 16.00 : MySQL and DataFlex (Mike Peat from Unicorn InterGlobal)
Mike will talk about MySQL/MariaDB/Aurora and what Data Access are doing to meet their connectivity requirements.
16.00 – 17.00 : Ask the expert (Harm from Data Access)
Of course, everyone attending is an expert in their own field, so feel free to ask anyone anything!
17:00 Finish
Register for the UK DataFlex Group Event today
To register, please email info@unicorninterglobal.com to confirm your place.